Sydney Investment Property – APX World Square
Superb "Set & Forget" Investment
Sydney CBD Apartment for only $415,000
This is an in-house sale on behalf of an existing Client of
The Property Investment Company.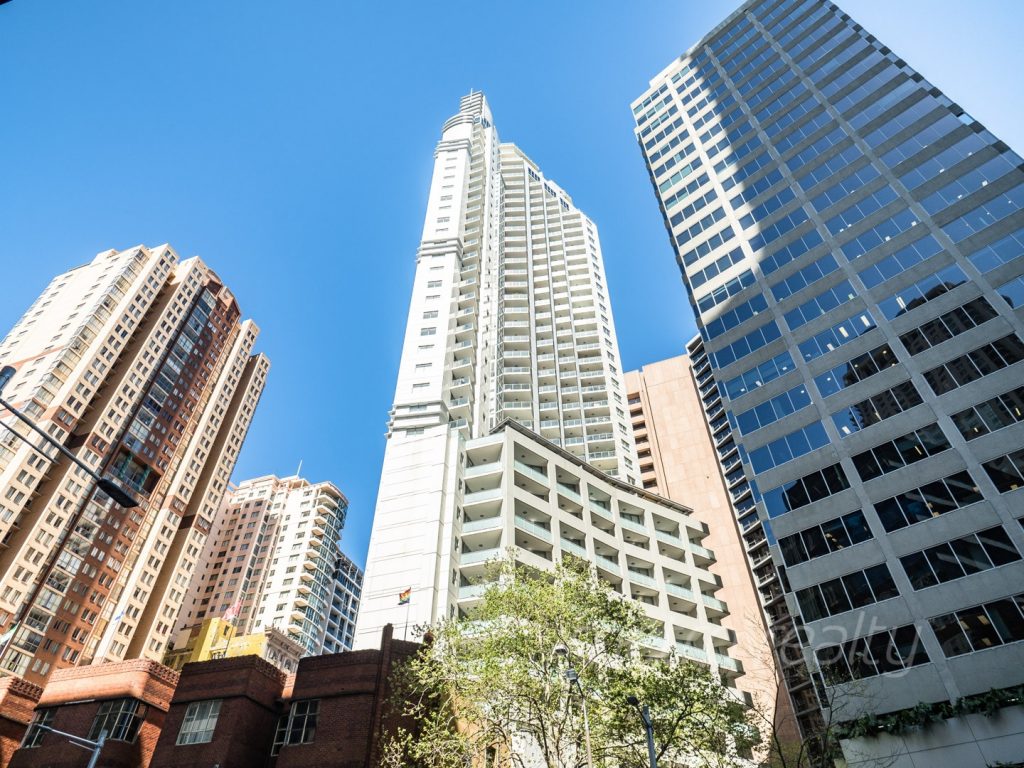 Attractive Spacious Open Plan Studio Apartment with Balcony

Priced at only $415,000 and including a comprehensive Furniture Package, air-conditioning, designer appliances, fully equipped Galley Kitchen, enclosed laundry, flat screen TVs and full concierge services….outstanding value for an Inner-City Sydney Apartment in this location.
Fabulous Location

This location absolutely speaks for itself. The APX World Square building (formally Quest World Square) is nestled in a quiet side-street literally within a 30 second walk to vibrant World Square – the hub of inner-city CBD living.

APX World Square has everything within a five-minute walking radius encompassing the CBD, the restaurant and theatre district of Sydney, a myriad of coffee shops and retail shops plus all the attractions of Darling Harbour. As the old saying goes – Location, Location, Location!
About The Building
The building itself was completed in 2008 and is an impressive 42 level development and is split between the APX designated section comprising floors 4 to 11 – with the rest of the floors above being purely residential (and not connected with the APX operation).
The building has been beautifully conceived and designed and is reminiscent (both inside and out) of the Art Deco era with its smooth lines and elegant appearance.
The 8 floors dedicated to APX have a total of 9 apartments per floor – with 1 x One Bedroom Apartment per floor and 8 x over-sized Open Plan Studio Apartments per floor – designed to encapsulate the demands of modern inner-city living.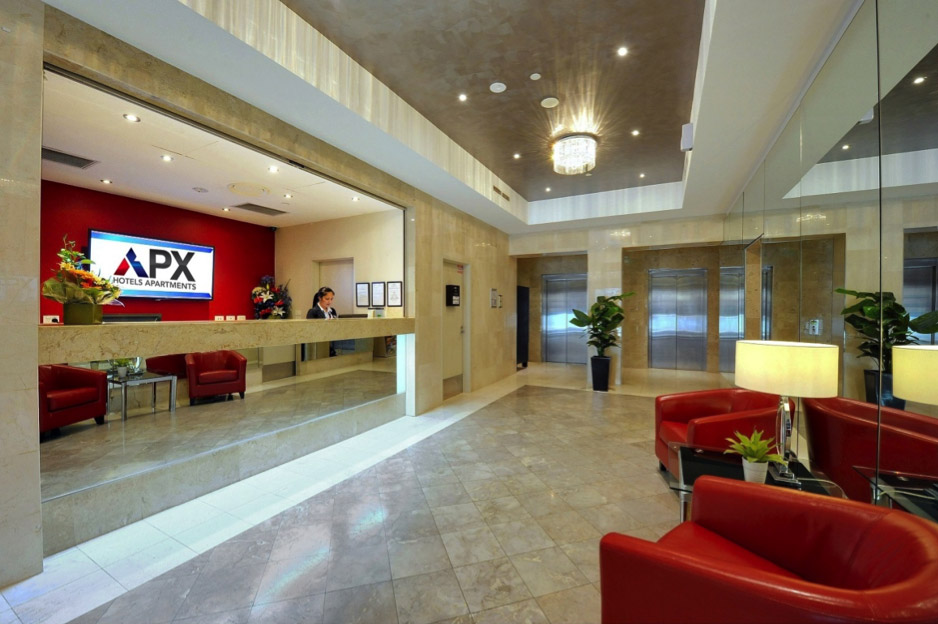 Peace of Mind

One of the principle advantages of purchasing an APX World Square Serviced Apartment is to give the investor "Peace of Mind" – since the rental will be paid IN FULL automatically every month ….a truly "Set & Forget" Investment.
Complimentary Furniture Package

Current Lease to 13/10/18 backed up by a further 3 x 5 Year Lease Terms (15 years). Your rental is paid each month REGARDLESS OF OCCUPANCY.
Extremely Low Overheads

The Owner just pays for the Council and Water rates (set by Council) and currently approx $4,800 per annum + a small "Sinking Fund" of $400 per annum…and that's it.
All other regular outgoings including Body Corporate and Strata Levies and all Management Fees are paid for you by APX World Square. APX even look after the daily maintenance and repairs of your Apartment.
This APX World Square Serviced Apartment makes an ideal investment for a Self Managed Super Fund. It can be purchased as an outright cash investment providing the SMSF with a secured regular income of 6.00% paid automatically each month plus rental increases at 4% compound per annum within each lease period. Also a SMSF is able to borrow funds to invest in this fully compliant SMSF Investment.
And for those investors wishing to invest outside of Super there are substantial taxadvantages to gear and borrow the funds. Depending on individual circumstances this APX World Square Apartment will typically provide a Positive Cash Flow(even though the investor may have borrowed 100% + Costs).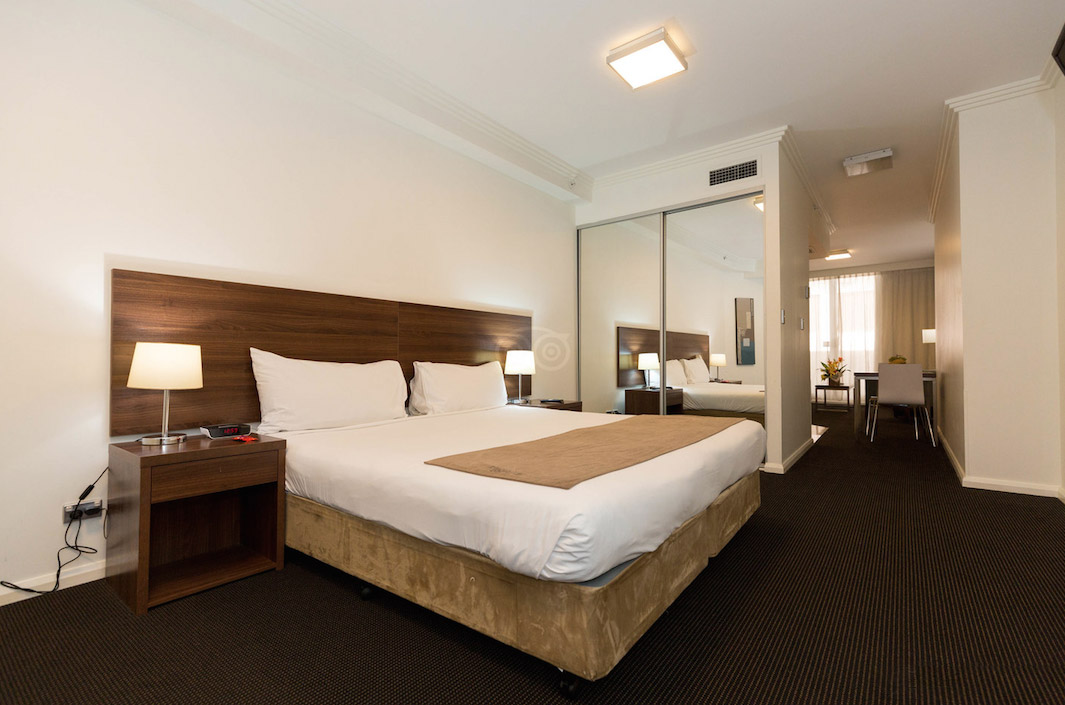 For our NSW, Interstate and Overseas clients we offer a fully comprehensive in-house service so that we can assist you with putting the whole investment package together – either within a SMSF framework or outside of Super – including funding, accounting and conveyancing contacts. We find that these days most people are time poor so we offer a One Stop Investment Property Service. We do not charge any fees to put everything together for you – we get remunerated directly from the vendor (not from you).
You are welcome to avail yourself of our 28 day obligation free holding deposit mechanism.  For those clients wishing to secure this apartment without obligation all we require is an EFT of $1000 which is held in trust for you by the vendor's solicitors.
This ensures that the apartment is not sold to anyone else within the 28 day period whilst you do your due diligence.  And if at the end of 28 days you decide not to proceed (for whatever reason) we simply refund the $1000 back to you in full.
Now is the time to purchase with interest rates still at historically low levels
If this Apartment is of interest, please respond back to us ASAP –
since this is a one off sale in a much sought after location..