Investing in property can either be exciting or it can be a worrying and unnerving experience – with plenty of pitfalls for the unwary.
Property Investment Services
---
Utilising the services of The Property Investment Company will ensure that your property experience will be both pleasurable and highly rewarding.
The way you initially set up your investment property will have a major impact on its future profitability and viability.
Our major role once we have sourced a suitable property for you, is to ensure that your investment property is correctly structured right from the very beginning.
One Stop Investment Property Shop
The Property Investment Company offers a fully integrated One Stop Property Service to the investor.
We are able to assist you with all the different facets involved in setting up your investment property correctly, encompassing:
Sourcing the right type of loan (whether for SMSF lending or for borrowing outside of Super) at the most competitive rates via our Specialist Mortgage Broker.
We can organise conveyancing and independent legal advice at discounted rates by a highly experienced independent Solicitor or Conveyancer licensed to conduct conveyancing in the State in which you buy.
The Property Investment Company is also able to ensure that you are maximising to the fullest extent possible all tax advantages associated with your property investment (many investors miss out on this crucial area).
And we are able to source a well-respected property manager experienced in the suburb of your investment property – providing you with high-quality long-term tenants, and who will assiduously manage the property on your behalf.
You can leave it all up to us to look after everything for you. Or you can pick and choose those areas that you may wish us to assist you with and those areas that you may wish to take care of yourself.
We do not charge a fee to facilitate everything for you. We receive our remuneration directly from the Vendors/Developers and not from you.
Our main goal is to bring everything together for you in a cost and time efficient way – and very importantly ensure that everything is correctly structured from the beginning.
Lastly we will provide you with an ongoing "after-care" service, remaining in contact over the years ahead on a regular basis to provide you with fresh property investment opportunities as they arise.
We are able to monitor and facilitate the property transaction on your behalf from start to finish wherever you may be in Australia.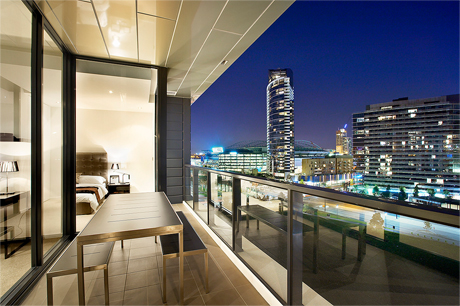 Set & Forget Investment Property
One of our specialities is to source "Set & Forget" investment property opportunities which have long-term lease back arrangements (for example with 5 Year + 5 Year + 5 Year + 5 Year Lease Terms offering yields in excess of 7%).
These types of investments will provide a secured income stream to the investor with 100% occupancy for the life of each lease period and 100% more interest than current cash deposits in the bank.
It will also provide an investment which is not buffeted by the volatility of the share market.
SMSF Investors
The Property Investment Company specialises in sourcing property tailor-made for SMSF investors.
It is important to ensure that the property itself and the way that it has been set up is fully compliant
with SMSF legislation.
For those people who are thinking about setting up their own SMSF, we are able to assist you by referring you to a Specialist SMSF Accountant.