Chic Apartments At "The Spire"
In The Centre Of Brisbane's CBD
Starting From Only $397,000
Superb Opportunity For Both The Property Investor And Owner Occupier With Guaranteed Rental Yield Of 7%
SPECIAL LIMITED OFFER – ONLY 6 REMAINING
Introducing "The Spire" in the Heart of Brisbane's CBD
Looking for an alternative affordable investment to Sydney or Melbourne?
The "The Spire" with its prime Brisbane CBD location could be exactly what you are looking for.
The Property Investment Company is pleased to offer you the opportunity of securing a beautifully appointed Apartment within this truly outstanding Development from only $397,000.
Tenant occupancy is guaranteed from Day One with a 12 Month Rental Agreement starting off at a 7% Rental Yield. This Rental Agreement at 7% will kick off from the day of Settlement – so there will be no rental hiatus for you.
"The Spire Building" in the centre of Brisbane's CBD, is an architectural masterpiece – with a prime Queen Street Location close to all of Brisbane's main amenities and transport hubs.
Background to this terrific investment opportunity
These Apartments for sale are being sold at the original Off the Plan Purchase Prices of 4 years ago when the property first went on sale – These Apartments failed to settle because of recently imposed restrictions on Non-Australian Purchasers.
Hence they are being re-sold without any uplift from the original Off The Plan Pricing in order to move the remaining apartments quickly.
Flexible Purchasing Options
The investor has 3 separate purchasing options:
Option No 1: They can be purchased as Owner-Occupier apartments.
Option No 2: You can purchase an apartment as a pure investment property and appoint your own Property Manager and source your own Tenants.
Option No 3: You can let "The Spire" In-House Property Management Team lease your Apartment out from Day One of Settlement with an initial 12 Month Lease plus a guaranteed 7% Rental Yield for 12 months.
Option No 3 will be an excellent option for Investors, giving them a secured monthly rental income for at least a 12 month period starting off with a guaranteed 7.00% Rental Yield.
Complimentary Furniture Package

The Developer is keen to sell these last remaining Apartments and will throw in a Chic Furniture Package worth $14,000 and also pay for your Blinds within your Apartment.
As a further incentive, The Developer has agreed to pay up to $1500 of your Conveyancing Costs.
Amazing Value when compared to Sydney and Melbourne prices
Excellent buying-in opportunity for the Investor when compared to Sydney and Melbourne prices.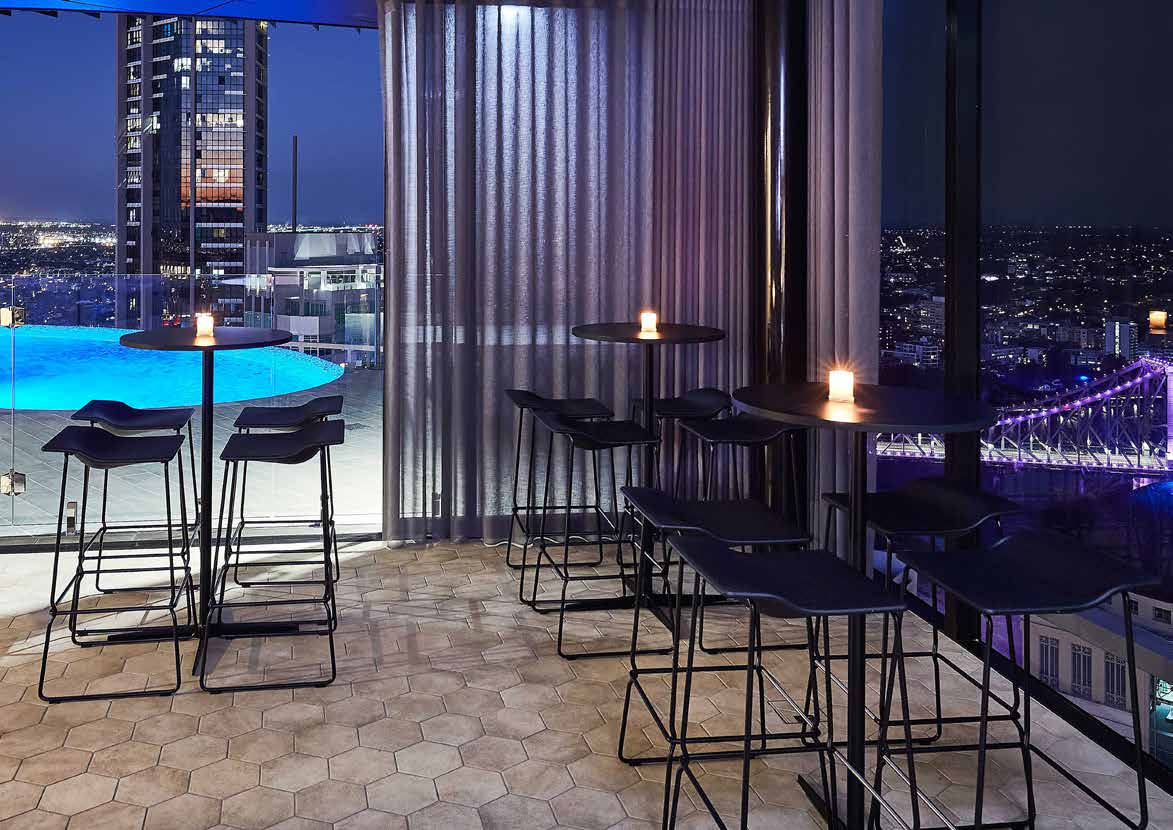 Stunning array of Amenities within "Spire" include:-
A spectacular Roof Top Infinity Swimming Pool with amazing views all across Brisbane
An outdoor BBQ & Entertaining Area adjacent to the Roof Top Infinity Pool
State of The Art Gym
In-House Library
A Resident's Cinema
Resident's Private Dining Room
"Spire" has to be seen to be believed
Dynamic Capital Growth Potential

There is limited space left in Brisbane's CBD for further development, so excellent Capital Appreciation can certainly be expected.
And the "Spire" Development is ideally placed to take advantage of this absolutely superb CBD Location– and so offers the investor the potential to enjoy substantial capital growth over the years ahead.
Opportunity to "Grandfather" your Investment

Here is an opportunity to "Grandfather" and "Quarantine" your investment and to carry on enjoying your tax deductions and Negative Gearing advantages by purchasing prior to any putative changes to Negative Gearing that may come about with a change of Government.
For our NSW, Interstate and Overseas clients we offer a fully comprehensive in-house service to assist you with putting the whole investment package together – either within a SMSF framework or outside of Super – including funding, accounting and conveyancing contacts. We find that these days most people are time poor so we offer a One Stop Investment Property Service. We do not charge any fees to put everything together for you – we get remunerated directly from the developer (not from you).
You are welcome to avail yourself of our 21 day obligation free holding deposit mechanism. For those clients wishing to secure an apartment without obligation all we require is an EFT of $1,000 which is held in trust for you by the vendor's solicitors.
This ensures that the selected apartment is not sold to anyone else within the 21 day period whilst you do your due diligence.  And if at the end of 21 days you decide not to proceed (for whatever reason) we simply refund the $1,000 back to you in full.
If an Apartment is of interest, please respond back to us ASAP – since this is the final Tranche of Apartments For Sale.